Welcome to No Nonscents Kennels! We are located in sunny, rural Arizona. We have a small kennel, and we focus on breeding quality (not quantity) bloodhounds. We also believe in breeding to enhance this awesome breed known as the bloodhound! As responsible breeders, our primary concern is to embody and exemplify the breed standard. Our dogs excel in type, soundness, temperament, health, breed standard, and man tracking and trailing (for search and rescue). We will only sell to select, qualified, and screened individuals. Our dogs are bred for excellence, have champion bloodlines and are from a strong line of beautiful pedigrees. All of our dogs are AKC registered. We pride ourselves in only breeding the number of puppies that we can place in loving, caring, responsible homes, and will not contribute to the current pet over-population problem. We highly recommend that you check out our "links" pages, and get to know the breed BEFORE you consider purchasing a bloodhound. Also we highly recommend bloodhound rescue as opposed to buying a new puppy. Please consider adopting and/or fostering a bloodhound! (Fostering is a great way to get to know the breed without long-term commitment!)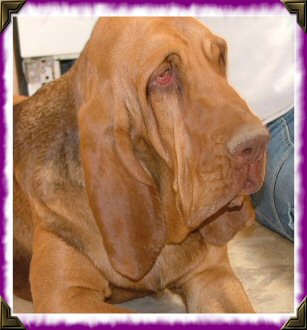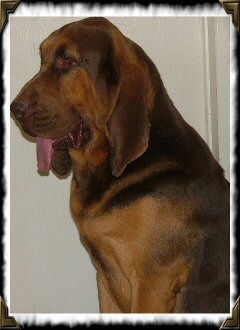 All of our dogs are welcome back to us, for the life of the animal. If for any reason, one of our dogs purchased is no longer wanted/able to be cared for, we require that you give our kennel first chance to reacquire the dog. The dog cannot be resold, traded, given away, destroyed, or otherwise transferred without written permission from our kennel. We will provide complete support to the buyer of any of our dogs… before, during, and after the sale as well as to educate about our breed, responsible dog ownership, and to discourage breeding, and educate about the pitfalls associated with irresponsible breeding..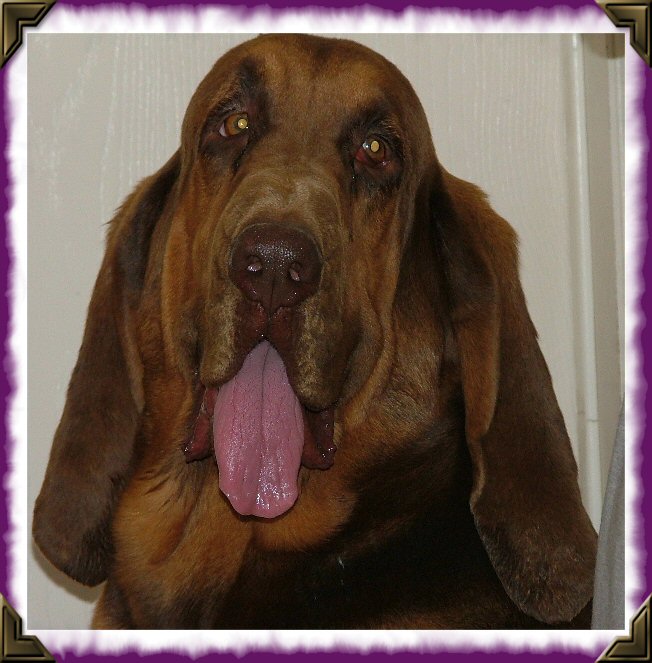 We are totally and completely dedicated to the bloodhound breed and we are concerned with the future of the breed, as well as the breed's current welfare. We realize that it is impossible to anticipate all the questions that people will have, therefore, we suggest that you contact us again after you have reviewed our material and links pages, and we will try to answer your specific questions to the best of our ability. Thank you for visiting Nononscents Kennels, and feel free to make an appointment and drop by to meet our family and fur kids when/if you ever come this way!